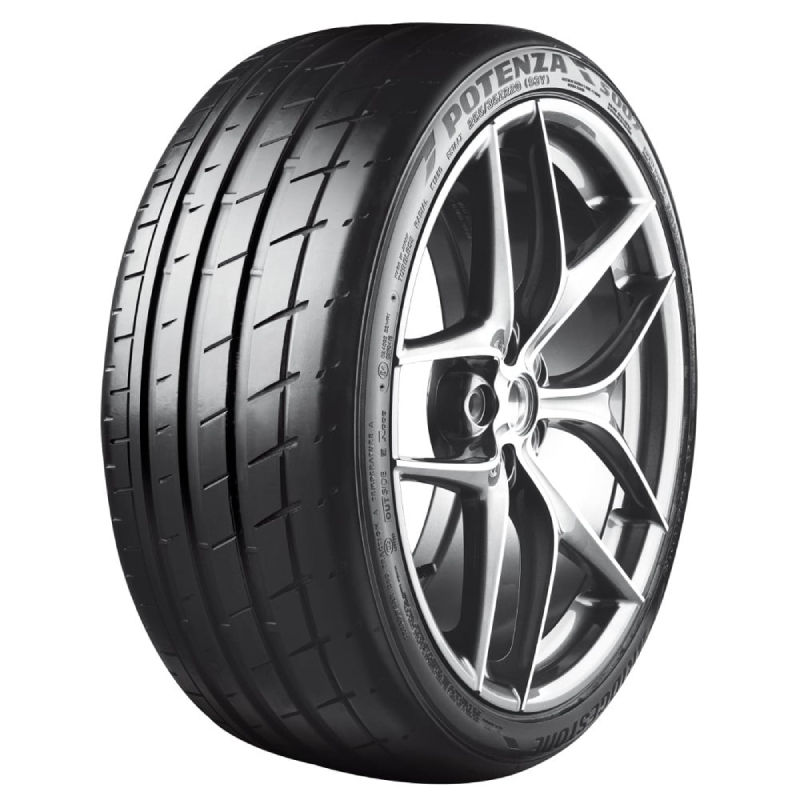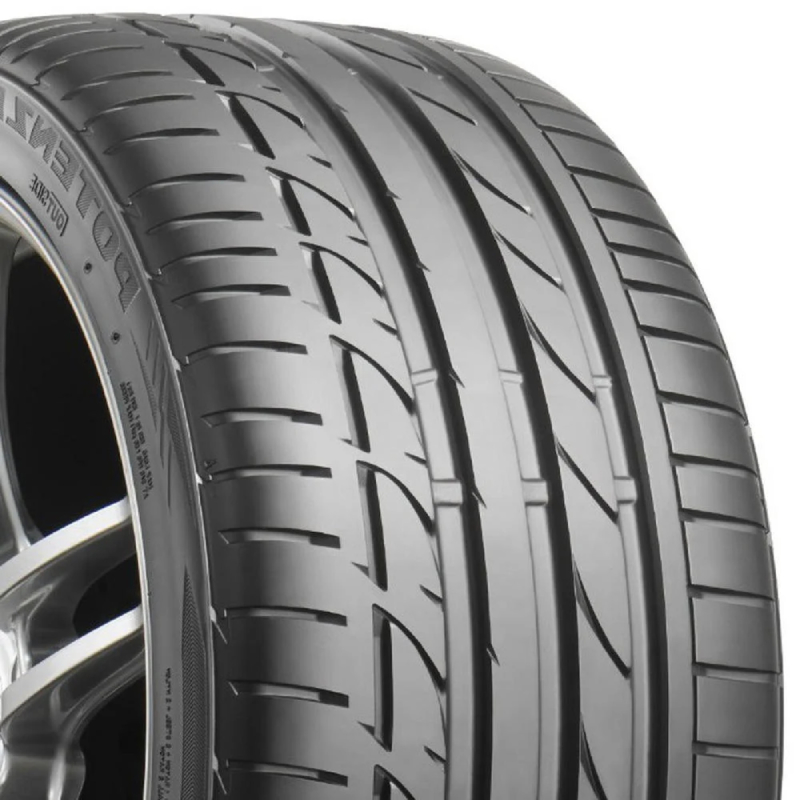 * Image for illustrative purposes only
** Wheels sold separately
Available sizes : 19"
Available sizes : 20"
POTENZA S007 - BRIDGESTONE
Description
---
The Potenza S007 is Bridgestone's Max Performance Summer tire originally developed as Original Equipment for the 2013 Ferrari F12berlinetta. Designed for high-speed vehicles requiring maximum levels of lateral force due to their sporty setup, Potenza S007 tires are performance tuned for dry and wet conditions. However, like all summer tires, they are not intended to be driven in near-freezing temperatures, through snow or on ice.
Bridgestone is proud to have been selected to develop tires for the most powerful Ferrari series road car ever produced. The Ferrari F12berlinetta ushers in a new generation of Ferrari 12-cylinders in the form of a car that delivers unprecedented performance (0-125 mph in 8.5 seconds and a top speed over 207 mph) from an exceptional new engine, innovative chassis design and sophisticated aerodynamics.
| Specifications | |
| --- | --- |
| Manufacturer | BRIDGESTONE |
| Model | POTENZA S007 |
| Season | SUMMER |
| Original equipment (OE) | N/A |
| Usage | Performence |
| Tread | Asymmetric |
| Nail | N/A |
| 3 PMS | N/A |
| Durability | |
| Noiseless | |
| Ecological | N/A |
| Novelty | |
| Best seller | N/A |
| Warranty RH | N/A |