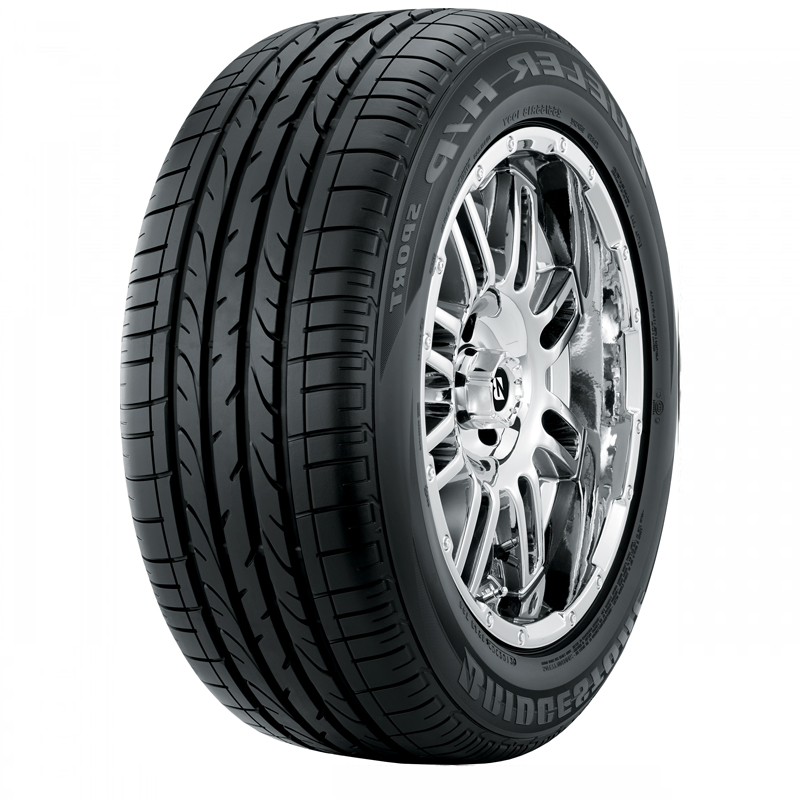 Available sizes : 16"
Available sizes : 17"
Available sizes : 18"
Available sizes : 19"
Available sizes : 20"
DUELER H/P SPORT - BRIDGESTONE
Warranty kilometres Up To 65 000
Description
---
The Bridgestone Dueler H/P Sport meets your Sport Truck or SUV's high performance standards. Drive confidently in changing conditions with this wet and dry performance tire.
FEATURES
CO-CS (Computer Optimized Component System) maximizes tire performance by optimizing the appropriate combination of tread design, casing shape, materials, and construction.
O-BEAD, improves uniformity and ride comfort through use of a single continuous strand of cable in the bead construction.
LL CARBON (LONG LINK) Helps improve tread wear and resist cracking, chipping and tearing through the use of a special long length carbon structure
SILICA improves traction in wet conditions by increasing flexibility of tread compound
| Specifications | |
| --- | --- |
| Manufacturer | BRIDGESTONE |
| Model | DUELER H/P SPORT |
| Season | SUMMER |
| Original equipment (OE) | N/A |
| Usage | Performance / Performence |
| Tread | Asymétrique / Asymmetric |
| Nail | N/A |
| 3 PMS | N/A |
| Durability | N/A |
| Noiseless | N/A |
| Ecological | N/A |
| Novelty | N/A |
| Best seller | N/A |
| Warranty RH | N/A |