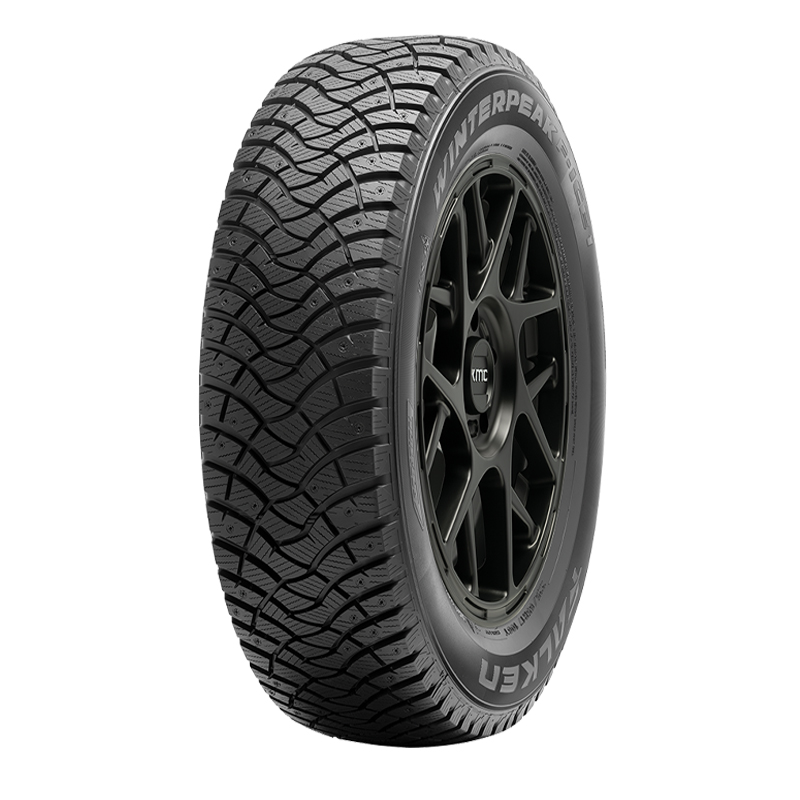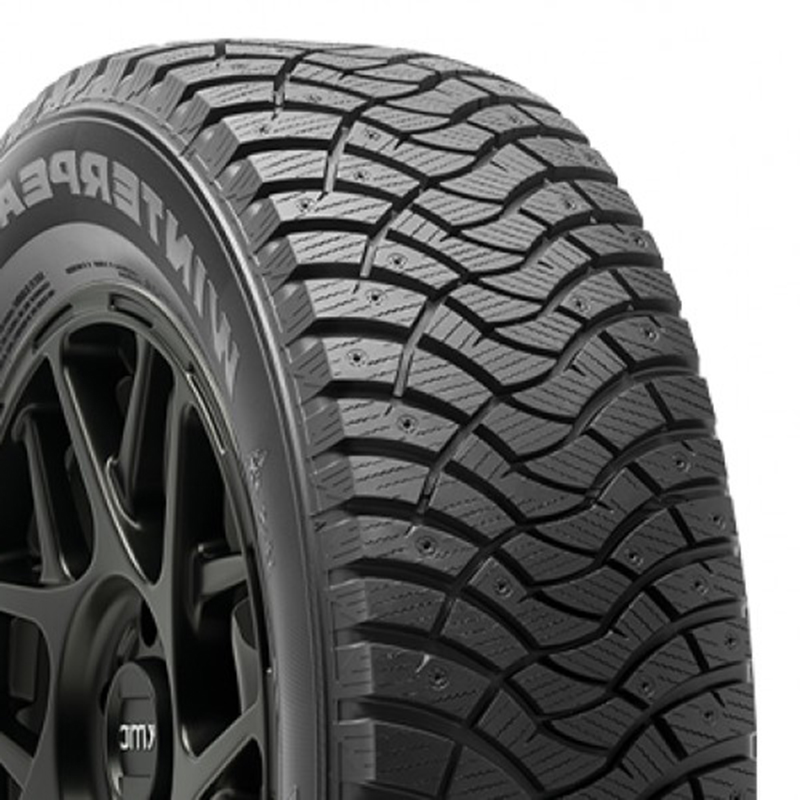 * Image for illustrative purposes only
** Wheels sold separately
Available sizes : 15"
Available sizes : 16"
Available sizes : 17"
Available sizes : 18"
Available sizes : 19"
Available sizes : 20"
WINTERPEAK F-ICE 1 - FALKEN
READY TO HANDLE THE MOST INTIMIDATING WINTER CONDITIONS, THE ALL-NEW FALKEN WINTERPEAK F-ICE 1 PRIORITIZES SAFETY ABOVE ALL ELSE.
Description
---
Ready to handle the most intimidating winter conditions, the all-new Falken WINTERPEAK F-ICE 1 prioritizes safety above all else. Falken's first studdable winter tire provides confident traction that leaves you wishing everyone on the road had WINTERPEAKs. Built to conquer snow, ice and frigid temperatures, the Severe Snow Rated F-ICE 1 grips the road when an All-Season tire can't. With a pliable, winter-ready tread compound, available sizing for a variety of modern vehicles, and the option to add TSMI #12 or #13 studs', the F-ICE 1 provides flexibility in more ways than one. Dangerous winters demand trustworthy tires. Make sure you're covered with the WINTERPEAK F-ICE 1.
| Specifications | |
| --- | --- |
| Manufacturer | FALKEN |
| Model | WINTERPEAK F-ICE 1 |
| Season | WINTER |
| Original equipment (OE) | N/A |
| Usage | Ice & Snow |
| Tread | |
| Nail | YES (on request) |
| 3 PMS | N/A |
| Durability | |
| Noiseless | N/A |
| Ecological | N/A |
| Novelty | N/A |
| Best seller | N/A |
| Warranty RH | N/A |