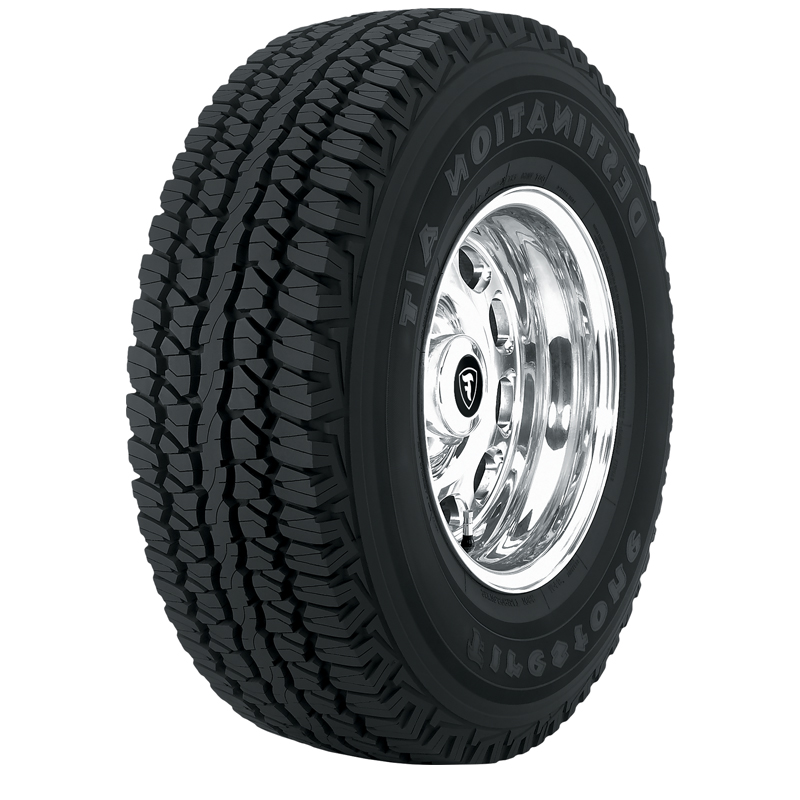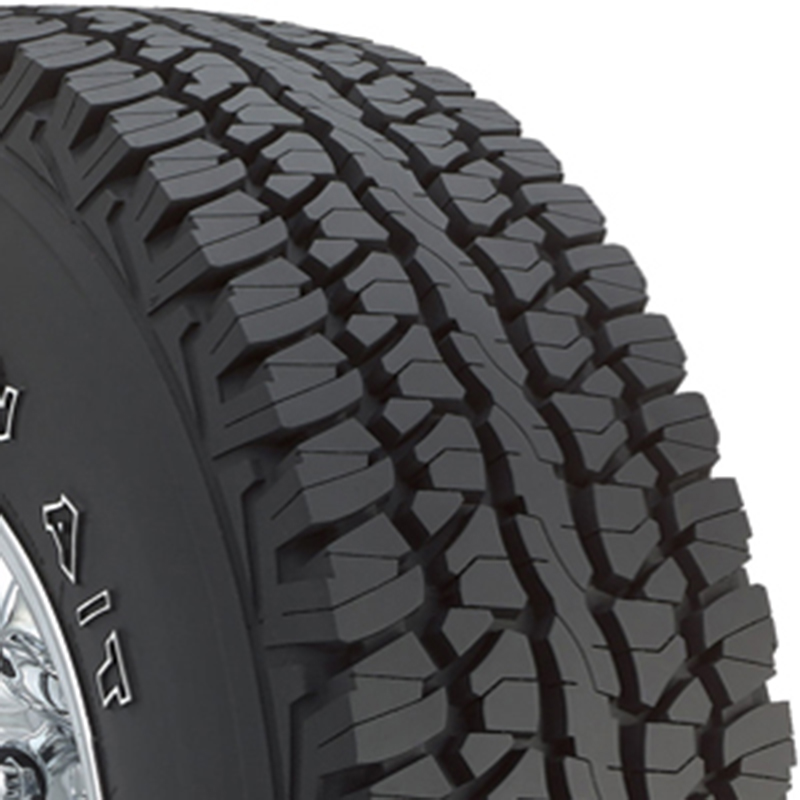 Available sizes : 15"
Available sizes : 16"
DESTINATION A/T - FIRESTONE
Warranty kilometres Up To 80,000
Description
---
The Firestone Destination A/T is the SUV and light truck all-terrain tire built to adapt to travel in wet or dry weather. It provides solid handling and braking and a smooth, quiet ride.
FEATURES
CO-CS (Computer Optimized Component System) maximizes performance by optimizing the appropriate combination of tread design, casing shape, materials, and construction.
O-Bead improves uniformity and ride comfort through use of a single continuous strand of cable in the bead construction.
LL Carbon (Long Link) helps improve tread wear and resist cracking, chipping and tearing through the use of a special long length carbon structure.
5° Noise Reduction produces noise-canceling sound waves to significantly reduce tire noise on road surfaces.
Spiral Wrap provides a higher level of uniformity and high speed capability through use of a continuous nylon wrap.
| Specifications | |
| --- | --- |
| Manufacturer | FIRESTONE |
| Model | DESTINATION A/T |
| Season | SUMMER |
| Original equipment (OE) | N/A |
| Usage | All Terrain |
| Tread | Symétrique / Symmetric |
| Nail | N/A |
| 3 PMS | N/A |
| Durability | N/A |
| Noiseless | N/A |
| Ecological | N/A |
| Novelty | N/A |
| Best seller | N/A |
| Warranty RH | N/A |