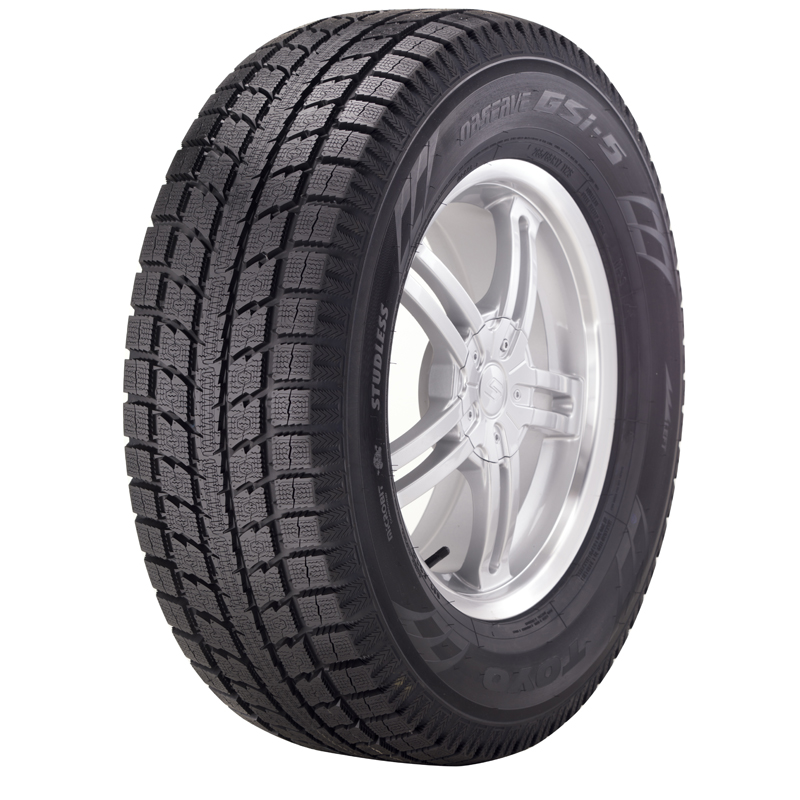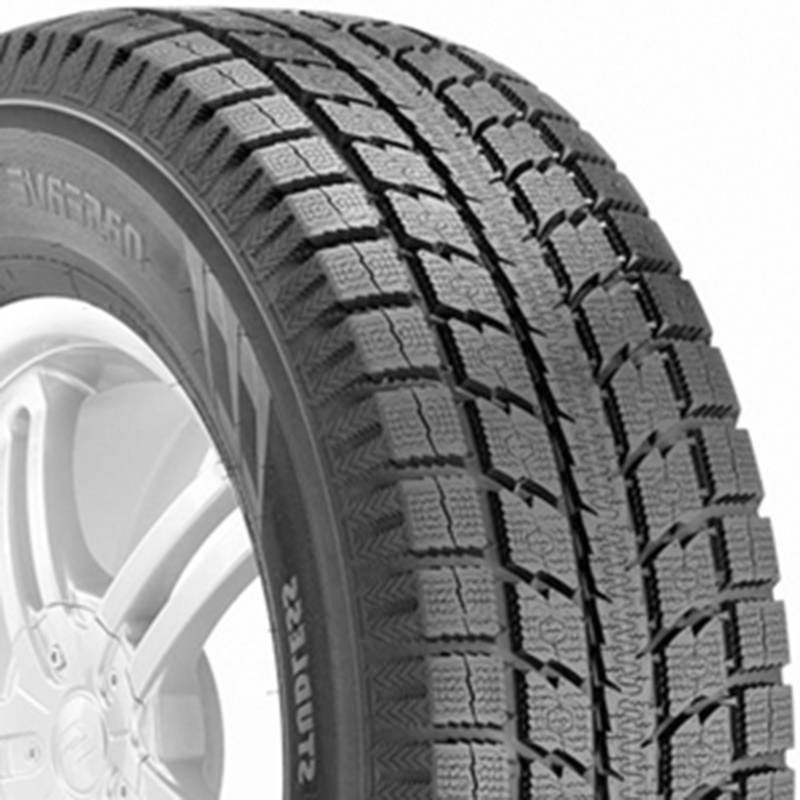 * Image for illustrative purposes only
** Wheels sold separately
Available sizes : 16"
Available sizes : 18"
Toyo Tires warranty program
Description
---
The Toyo Observe GSI-5 winter passenger tire is the right tire for drivers looking for a safe and dependable winter drive. With a complete size range for passenger, light truck, SUV, CUV or van applications, the GSI-5 offers exceptional traction and safety during our tough Canadian winters.
Whether you're driving in snow, slush, ice or slippery roads, the Observe GSi5 tire has the technology to handle all winter and cold weather driving conditions. The GSi5 is designed with Microbit Technology to provide improved snow and enhanced ice performance.
FEATURES
A unidirectional tread pattern optimizes traction for both braking and acceleration.
Crushed walnut shells embedded in the tire tread compound dig and bite into the ice surface for improved ice traction.
Absorbent carbonic powder absorbs moisture on the road allowing the tire and its technology to better contact the road surface for increased performance.
Spider sipe technology an advanced multi-directional sipe technology to ensure maximum grip when you are cornering, accelerating or braking.
Increased levels of silica and improved dispersion in compound allows better block flexibility at lower temperatures enhancing wet grip and braking, while maintaining traction in low temperatures.
Large tread blocks with saw toothed edges for improved traction in snow and slush when braking or accelerating.
Wide lateral groves help evacuate slush for better road grip.
Continuous centre rib with swing sipe ensures improved straight line stability while a wave sipe technology increases ice traction in all directions.
First edge sipe technology helps enhance initial traction when tire is new.
Arrow lift technology helps propel the vehicle through slushy or snowy rutted roads.
| Specifications | |
| --- | --- |
| Manufacturer | TOYO |
| Model | OBSERVE GSI-5 |
| Season | WINTER |
| Original equipment (OE) | N/A |
| Usage | Ice & Snow |
| Tread | Directional |
| Nail | N/A |
| 3 PMS | N/A |
| Durability | N/A |
| Noiseless | |
| Ecological | N/A |
| Novelty | N/A |
| Best seller | N/A |
| Warranty RH | N/A |