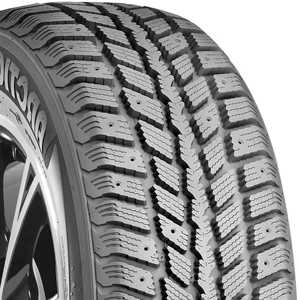 Available sizes : 14"
Available sizes : 16"
WINGUARD 231 - NEXEN
Size : 18570R14
CV : 88T
Aspect : BW
* Delivery charges apply depending on your region.
Description
---
The Nexen WinGuard 231 provides optimal driving performance on icy and snowy roads by utilizing a V-shaped directional studdable tread. 12 stud pin positions minimize the loss of pulling capacity on icy and snowy roads. More adhesion on icy roads and a smooth quiet ride with great traction are the results of a high density multi-kerf tread block.
FEATURES
Improved driving stability by quick drainage in the west road driving with the increase of vertical and crossing drainage performances through the application of driving directional wide groove.
Improved high-speed steering stability on the snow road as well as on the ordinary road by applying the arrow-type center rib, and improved drainage and driving performance on the wet road by applying the v-shaped pattern design.
Display of strong braking and grip-powers on the icy or snowy roads by the design modification from 8 stud array to 12 stud array.
Improved grip power on the snowy road by the large amount of multi sipe and biting edge.
Improved silent driving by the noise control of the tread pattern pitch array in the compiter simulation.
| Specifications | |
| --- | --- |
| Manufacturer | NEXEN |
| Model | WINGUARD 231 |
| Season | WINTER |
| Original equipment (OE) | N/A |
| Usage | Neige / Snow |
| Tread | Directionnel / Directional |
| Nail | N/A |
| 3 PMS | N/A |
| Durability | N/A |
| Noiseless | N/A |
| Ecological | N/A |
| Novelty | N/A |
| Best seller | N/A |
| Warranty RH | N/A |