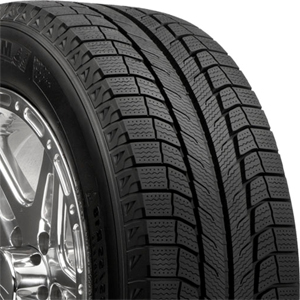 Available sizes : 16"
Available sizes : 17"
Available sizes : 18"
Available sizes : 19"
Available sizes : 20"
LATITUDE X-ICE XI 2 - MICHELIN
Size : 25550R19 • XL
CV : 107H
Aspect : BW
* Delivery charges apply depending on your region.
Description
---
The Latitude X-Ice Xi2 benefits from a wide tread contact patch generates acceleration and braking power, as well as cornering traction, for outstanding winter.The special FleX-Ice compound is formulated to maintain its flexibility under the most extreme cold weather conditions, including snow, slush, ice, wet and dry. It also benefits from Michelin's Comfort Control Technology helps deliver one of the most comfortable rides in the industry by using computer-optimized design and precision manufacturing to offer greatly reduced vibrations and road noise plus the longevity you expect from Michelin.
| Specifications | |
| --- | --- |
| Manufacturer | MICHELIN |
| Model | LATITUDE X-ICE XI 2 |
| Season | WINTER |
| Original equipment (OE) | N/A |
| Usage | Glace / Ice |
| Tread | Directionnel / Directional |
| Nail | N/A |
| 3 PMS | N/A |
| Durability | N/A |
| Noiseless | |
| Ecological | |
| Novelty | N/A |
| Best seller | N/A |
| Warranty RH | N/A |