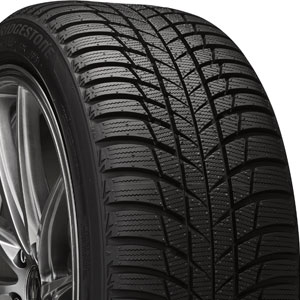 Available sizes : 16"
Available sizes : 17"
Available sizes : 18"
Available sizes : 19"
Available sizes : 20"
BLIZZAK LM001 - BRIDGESTONE
Size : 25540R18 • XL
CV : 99V
Aspect : BW
* Delivery charges apply depending on your region.
Standard Limited Warranty
Description
---
The Bridgestone Blizzak LM001 is our best winter tire engineered for drivers of performance sedans and coupes who want confident performance during demanding winter driving conditions. It delivers impressive grip and control and provides dependable cornering and handling on wet, dry, icy, slushy and snowy roads.
| Specifications | |
| --- | --- |
| Manufacturer | BRIDGESTONE |
| Model | BLIZZAK LM001 |
| Season | WINTER |
| Original equipment (OE) | N/A |
| Usage | Glace / Ice |
| Tread | Directionnel / Directional |
| Nail | N/A |
| 3 PMS | N/A |
| Durability | N/A |
| Noiseless | |
| Ecological | N/A |
| Novelty | N/A |
| Best seller | N/A |
| Warranty RH | N/A |