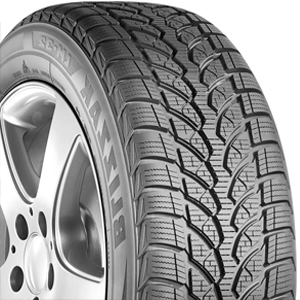 Available sizes : 17"
Available sizes : 19"
Available sizes : 20"
BLIZZAK LM-32 - BRIDGESTONE
Size : 22540R19 • XL
CV : 93V
Aspect : BW
* Delivery charges apply depending on your region.
Description
---
The Bridgestone Blizzak LM-32 is developed for the drivers of luxury vehicles who need premium performance on winter's demanding snow covered roads.
FEATURES
New top compound provides confident grip and braking.
Next generation high sipe density pattern improves snow and ice traction by increasing the number of biting edges.
Large shoulder blocks provide precision cornering and handling.
Optimized construction improves fuel efficiency.
| Specifications | |
| --- | --- |
| Manufacturer | BRIDGESTONE |
| Model | BLIZZAK LM-32 |
| Season | WINTER |
| Original equipment (OE) | N/A |
| Usage | Glace & Neige / Ice & Snow |
| Tread | Directionnel / Directional |
| Nail | N/A |
| 3 PMS | N/A |
| Durability | N/A |
| Noiseless | |
| Ecological | N/A |
| Novelty | N/A |
| Best seller | N/A |
| Warranty RH | N/A |