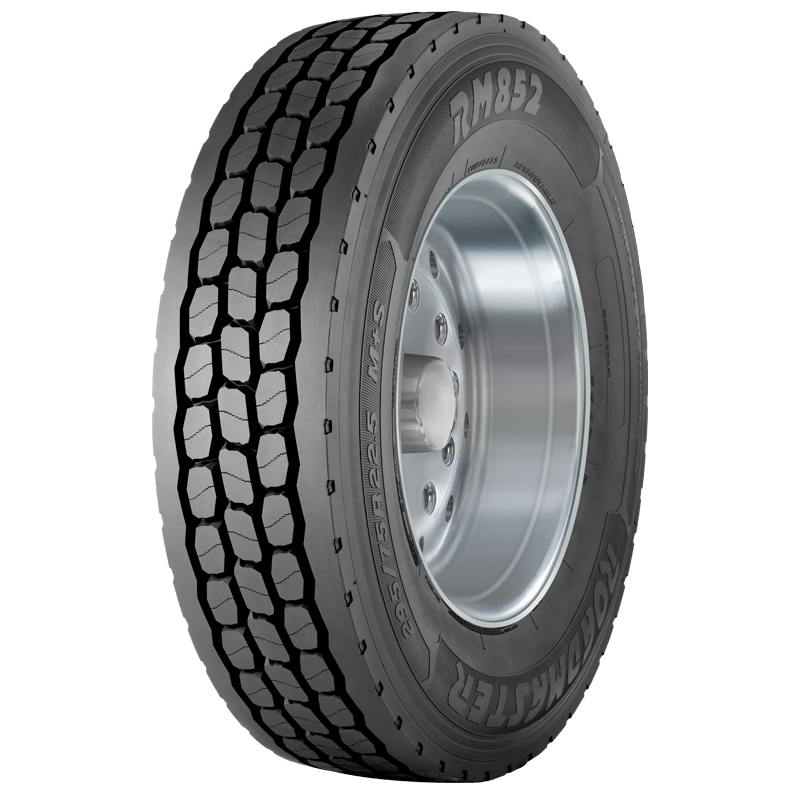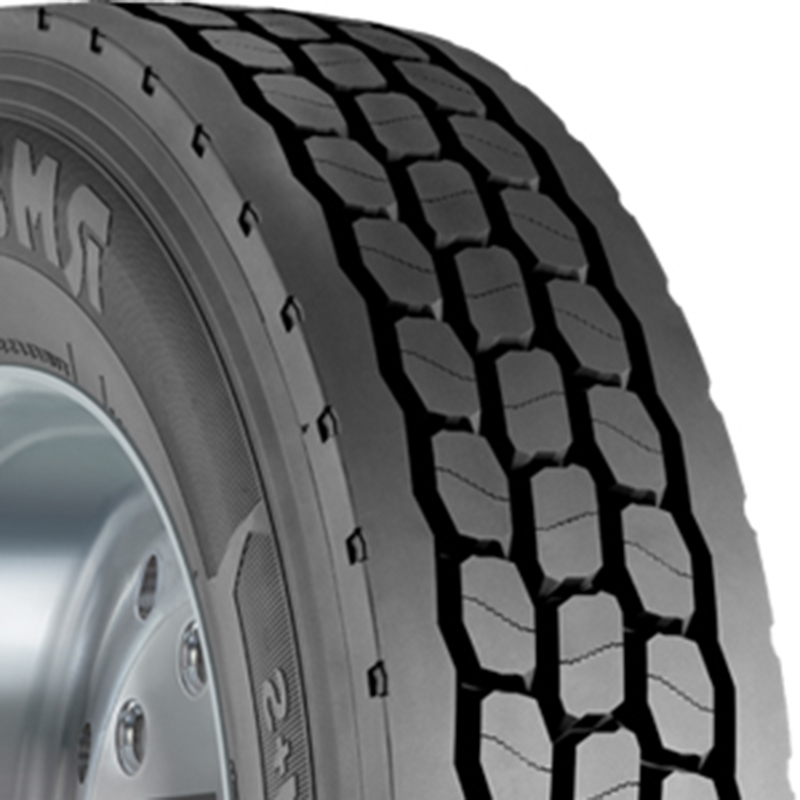 Available sizes : 22.5"
Available sizes : 24.5"
RM852 EM - ROADMASTER
Size : 28575R24.5 • 14G
CV : 144/141L
Aspect : BW
* Delivery charges apply depending on your region.
Description
---
The 3-D micro-gauge siping along with the solid shoulder
design offers improved traction in challenging weather
conditions. The tread lugs are uniquely designed to resist
squirm and promote even wear along with a premium tread
compound that helps lower your fleet's operating expenses.
| Specifications | |
| --- | --- |
| Manufacturer | ROADMASTER |
| Model | RM852 EM |
| Season | ALL |
| Original equipment (OE) | N/A |
| Usage | Prémium / Premium |
| Tread | Symétrique / Symmetric |
| Nail | N/A |
| 3 PMS | N/A |
| Durability | |
| Noiseless | N/A |
| Ecological | |
| Novelty | N/A |
| Best seller | N/A |
| Warranty RH | N/A |