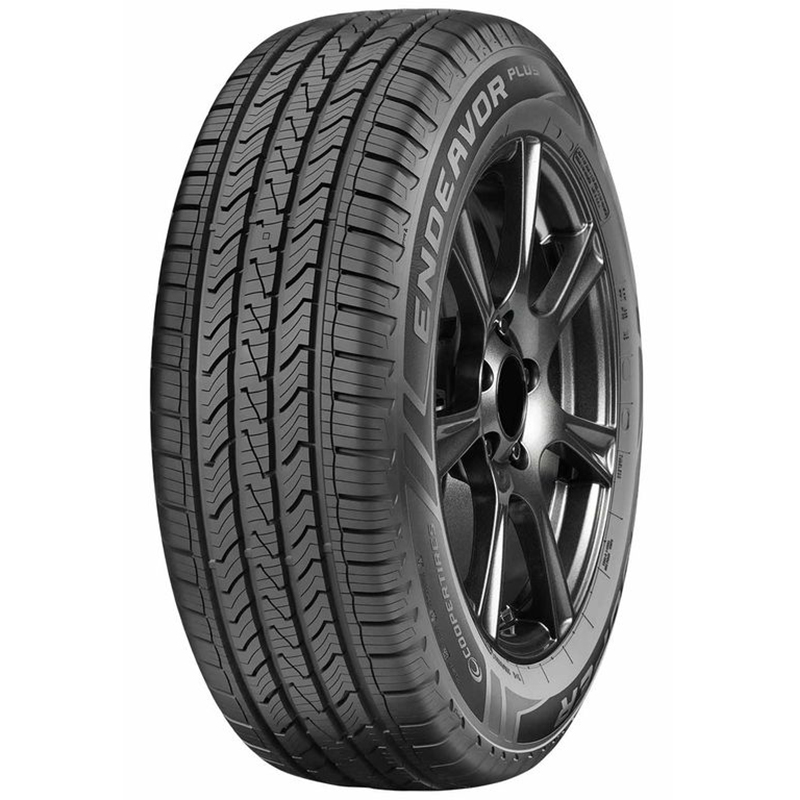 * Image for illustrative purposes only
** Wheels sold separately
ENDEAVOR PLUS - COOPER TIRES
Description
---
COOPER ENDEAVOR PLUS
The tires you need for strong performance rain or shine.
The Cooper® Endeavor Plus™ is a great option for SUVs and pickup trucks of all sizes, designed to bring out the most in your vehicle – whether large, medium, or compact.
No matter the size of your SUV or pickup truck, the Cooper® Endeavor Plus™ offers a fortified design and impressive traction in the rain to bring the most out of your vehicle. This tire delivers a combination of handling, even tread wear, wet performance, and a quiet ride.
| Specifications | |
| --- | --- |
| Manufacturer | COOPER-TIRES |
| Model | ENDEAVOR PLUS |
| Season | SUMMER |
| Original equipment (OE) | N/A |
| Usage | |
| Tread | |
| Nail | N/A |
| 3 PMS | N/A |
| Durability | |
| Noiseless | |
| Ecological | N/A |
| Novelty | |
| Best seller | N/A |
| Warranty RH | N/A |