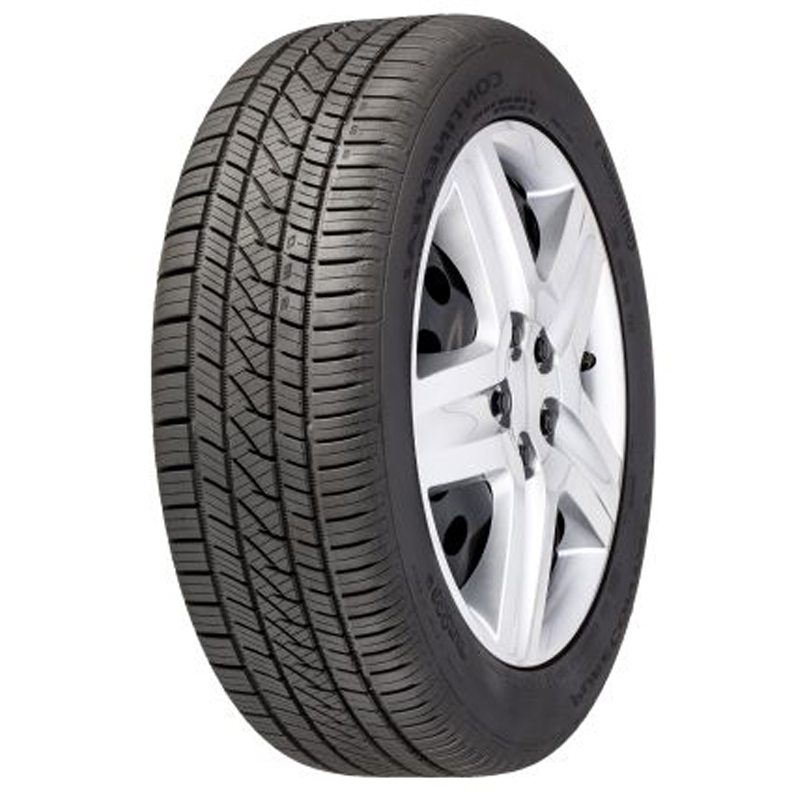 PURECONTACT LS - CONTINENTAL
Size : 24540R18 • XL
CV : 97V
Aspect : BW

* Delivery charges apply depending on your region.
Description
---
The Continental PureContact LS tire is a remarkably well-designed all-season tire. With many advanced technologies, the PureContact LS tire gives you:
• Truly exceptional ride comfort and quietness.
• Much shorter braking performance than its main competitors.
• A very long lifespan in addition to being energy efficient.
The PureContact LS tire offers sizes from 15 to 20 inches and it gives you a smooth and quiet ride. Perfect for those who do a lot of mileage, it also performs very well when it comes to braking, thanks among other things to the Eco+ technology which improves durability and fuel consumption while reducing grip on wet roads, therefore shorter braking distances.
This Continental tire designed for luxury passenger vehicles, in addition to its performance, will get you to your destination in silence and in the greatest comfort. It balances fuel efficiency, luxury and handling perfectly, without ever compromising its formidable traction and handling skills.
In addition, the Continental PureContact LS tire has performance indicators, on which you can see if your tire no longer offers the best performance. This wheel alignment system tells you when it's time to get your wheel alignment checked.
Its rubber compound includes polymer that is activated by heat, which increases the chemical bond. The addition of Silane additive is used to increase the grip strength when the road surface is slippery.
| Specifications | |
| --- | --- |
| Manufacturer | CONTINENTAL |
| Model | PURECONTACT LS |
| Season | SUMMER |
| Original equipment (OE) | N/A |
| Run Flat | N/A |
| Usage | Prémium / Premium |
| Tread | Symétrique / Symmetric |
| Nail | N/A |
| 3 PMS | N/A |
| Durability | |
| Noiseless | |
| Ecological | |
| Novelty | |
| Best seller | N/A |
| Warranty RH | N/A |