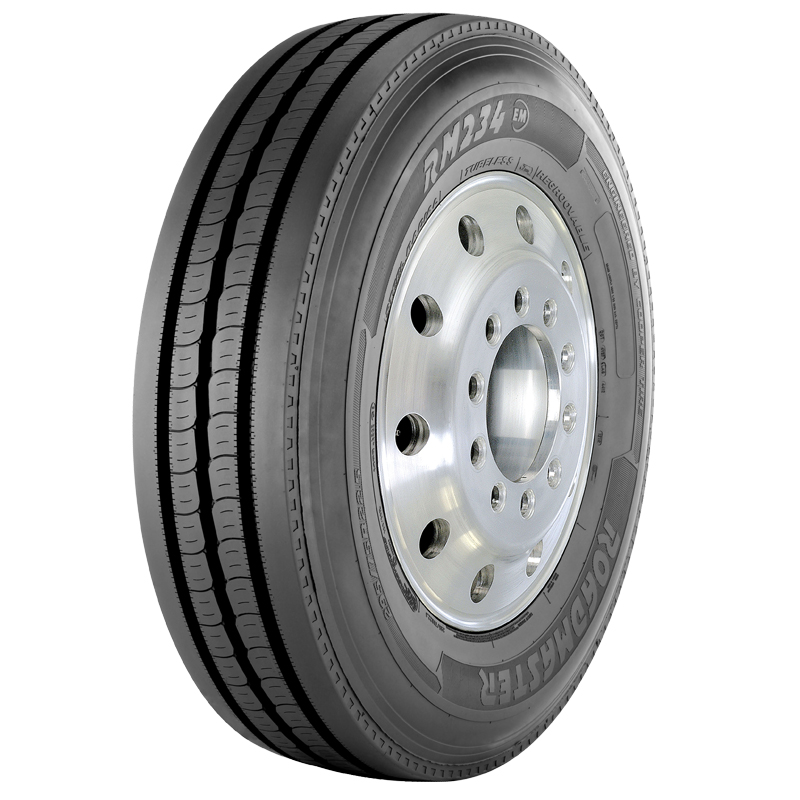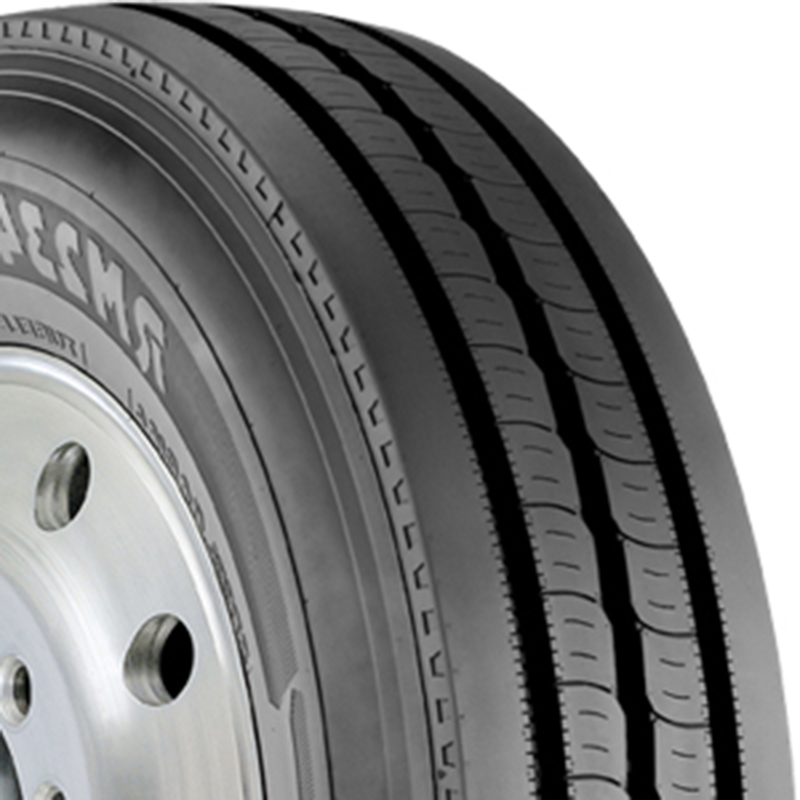 Available sizes : 22.5"
Available sizes : 24.5"
RM234 EM - ROADMASTER
Size : 29575R22.5 • 14G
CV : 144/141L
Aspect : BW
* Delivery charges apply depending on your region.
Description
---
The RM234 is now SmartWay verified. This is still a premium
regional all position tire for high scrub applications with deep
tread grooves and a premium tread compound providing
excellent treadwear and cut and chip resistance.
SMARTWAY VERIFIED
LOW ROLLING RESISTANCE TIRE
Tire design and rubber compounding provide low tire rolling
resistance and contribute to fuel efficiency.
| Specifications | |
| --- | --- |
| Manufacturer | ROADMASTER |
| Model | RM234 EM |
| Season | ALL |
| Original equipment (OE) | N/A |
| Usage | Prémium / Premium |
| Tread | Symétrique / Symmetric |
| Nail | N/A |
| 3 PMS | N/A |
| Durability | |
| Noiseless | N/A |
| Ecological | |
| Novelty | N/A |
| Best seller | N/A |
| Warranty RH | N/A |