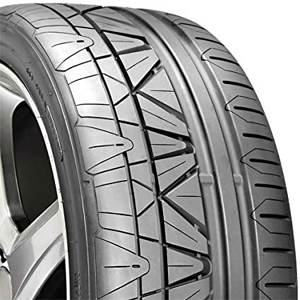 Available sizes : 17"
Available sizes : 18"
Available sizes : 19"
Available sizes : 20"
Available sizes : 21"
Available sizes : 22"
Available sizes : 24"
INVO - NITTO
Size : 25530R19 • XL
CV : 91Y
Aspect : BW
* Delivery charges apply depending on your region.
Description
---
The Invo® is an ultra high performance street tire that provides a blend of performance, ride comfort and quality. The Invo tire line-up was specifically developed for staggered sized applications commonly found on luxury and high-performance vehicles. State-of-the-art computer engineering and specialized digital testing equipment were used to produce a tire that reduces perceived road noise, and provides a comfortable ride, so you can hear what really matters -- conversations, music, or the exhaust note of your car.
| Specifications | |
| --- | --- |
| Manufacturer | NITTO |
| Model | INVO |
| Season | SUMMER |
| Original equipment (OE) | N/A |
| Usage | Performance / Performence |
| Tread | Asymétrique / Asymmetric |
| Nail | N/A |
| 3 PMS | N/A |
| Durability | N/A |
| Noiseless | N/A |
| Ecological | N/A |
| Novelty | N/A |
| Best seller | N/A |
| Warranty RH | N/A |