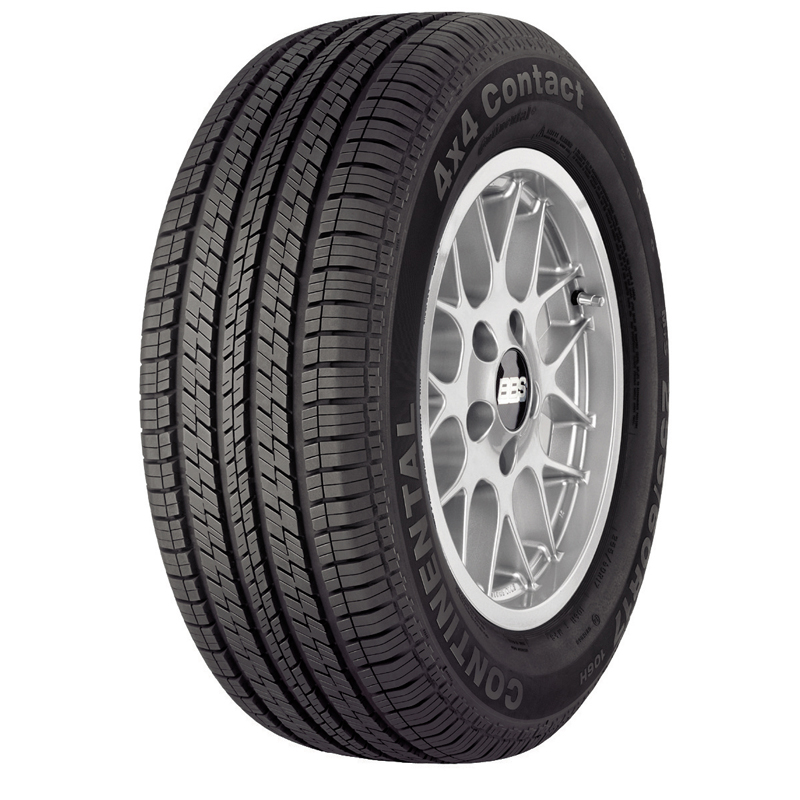 Available sizes : 16"
Available sizes : 17"
Available sizes : 18"
Available sizes : 19"
Available sizes : 20"
4X4CONTACT - CONTINENTAL
Size : 26560R18
CV : 110H
Aspect : BSW
* Delivery charges apply depending on your region.
Description
---
The summer/all season Conti 4x4 Contact by Continental has wide longitudinal and lateral tread grooves that protect against aquaplaning. Multiple sipes also provide traction both on the road and in moderate off-road applications. The offset rows of the tread lugs on this tire, which has been specifically designed for 4-wheel-drive vehicles , ensure a particularly quiet and comfortable ride. The Continental Conti 4x4 Contact offers great performances on any road type and weather conditions.
| Specifications | |
| --- | --- |
| Manufacturer | CONTINENTAL |
| Model | 4X4CONTACT |
| Season | SUMMER |
| Original equipment (OE) | |
| Usage | Highway Terrain |
| Tread | Symétrique / Symmetric |
| Nail | N/A |
| 3 PMS | N/A |
| Durability | N/A |
| Noiseless | N/A |
| Ecological | N/A |
| Novelty | N/A |
| Best seller | N/A |
| Warranty RH | N/A |